Toddler falls, caught and saved by delivery drivery in Vietnam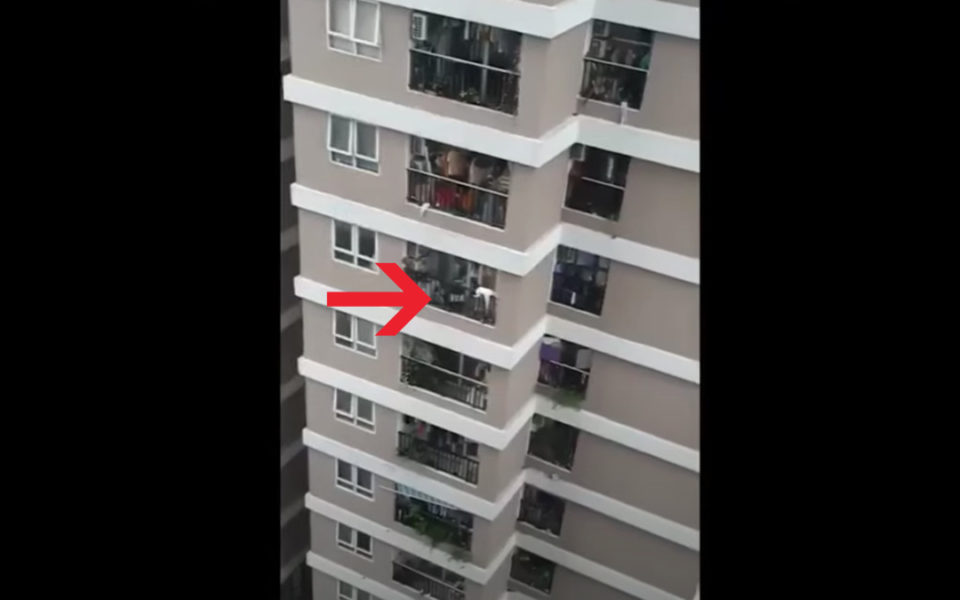 A delivery driver is being heralded as a hero, after he caught and saved a toddler after she fell from a 12th-floor balcony.
The toddler had managed to climb over the railing of her balcony in Hanoi, Vietnam, and was dangling precariously, 12 storeys up.
Neighbours from surrounding apartments were screaming and shouting – the noise alerted delivery driver Nguyen Ngoc Manh, 31, who was sitting in his car on the street.
He told news outlets that without thinking, he jumped out of his car and onto the roof of a nearby shed.
"I scaled the wall and saw that she could fall onto the metallic roof of the house used to store electric generators for the complex, so I tried to climb on top of it," Manh told local news.
"I made…